Grade 4 to 8 constitute the middle school at EMS High School. We offer segregated classes for boys and girls. Continuous summative assessment schedule is followed to develop habits of consistent hard work among children. Monthly progress is shared with parents via report cards to streamline each child's progress.
Basic Arabic Language is offered as a compulsory subject.
Special attention and time is allocated to library and reading for both English and Urdu to inculcate reading habits. STEM, an interdisciplinary and applied approach is followed. 
Co-curricular and After School Activities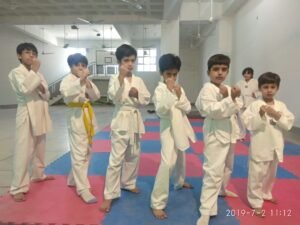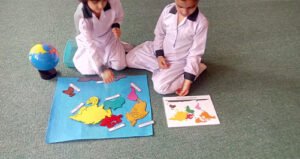 A Saturday Sport's  Club engages the children in a variety of sports activities.
Weekly arts and craft classes refine children's artistic abilities 
Co-curricular activities include but are not limited to the Spelling Bee, Islamic Quiz Competitions, Declamation contest, Bait Baazi, Math Olympiads, excursion trips and poetry recitation.